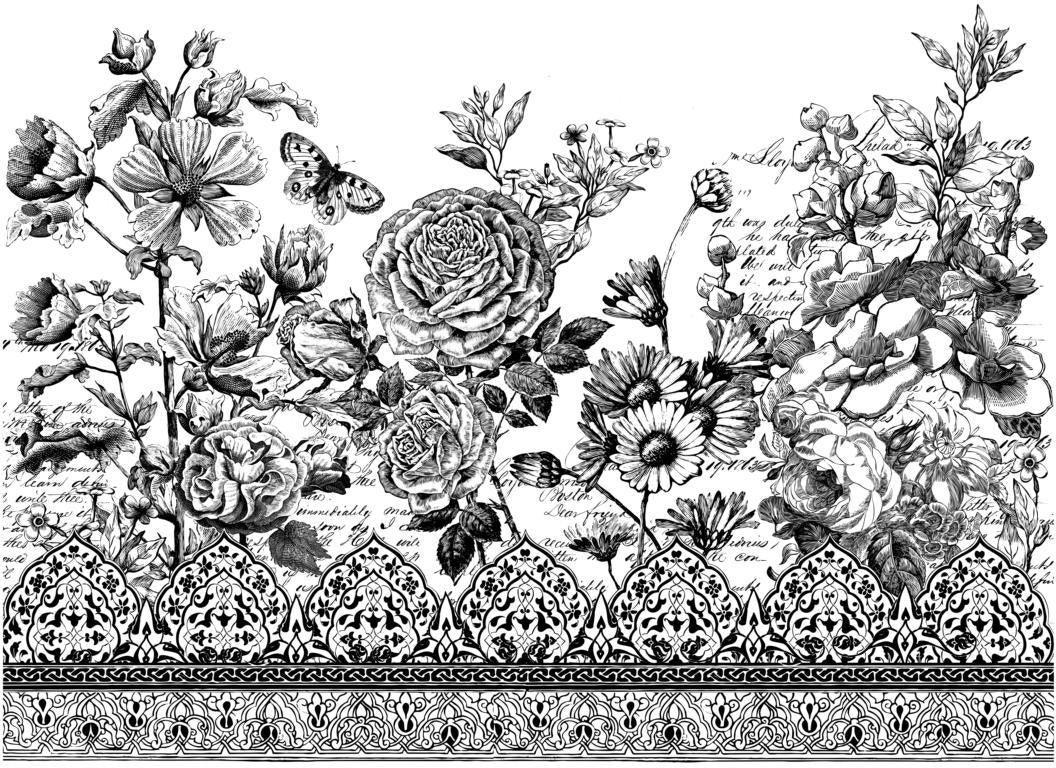 Iron Orchid Designs "Astoria Foliage"
when in stock | Delivery time of 2-5 working days
Paintable Decor Transfers, black & white
large furniture picture for coloring

Large transfer sheet, scratch off transfer: 83.82 cm wide x 60.96 cm high

On the two dresser pictures you can see an example of what a painted Astoria Foliage can look like. I find it very magical. You too?
Did you like coloring as a child? Would you like to adapt the color of your furniture project? Then paint it yourself. Rub off the transfer foil and you can get started. Please only use paints without solvents, otherwise you will destroy the furniture picture. It is best to use chalk crayons, wax crayons or something similar. Don't forget to seal the work of art with either colorless furniture wax or water-based clear varnish after completion.
Transform a boring piece of furniture into an eye-catcher. The decals also beautify windows, walls, tiles, mirrors, and other smooth surfaces. Simply apply with a small spatula (included).