LIONESS VINTAGE
Design your dream furniture
Find your favorite color & transfer now
Prank yourself happy
Creative products for your ideas
Awaken the creativity in you and let it out!
BEFORE - AFTER - YOU CAN TOO
Andrea Schlag is a Munich furniture artist. It teaches design techniques, shows innovative spread and creative products and inspires creative self-expression.

Learn furniture art and upcycling with an artistic approach to liven up your home decor and furnishings.
Upcycling and joy of design or throwing away?

Is grandma's old chest of drawers in the basement? Beautiful piece, but it doesn't fit into my interior? Too bad to throw away. If these are your thoughts, then you are in the right place. Let yourself be inspired and become a furniture upcycler yourself. Be creative, bold and "STRICH YOURSELF HAPPY". Sources of inspiration with tutorials & photos: All social media channels under this link
All product applications can be found in the sales article and under tips. I would be happy to help you personally. Write to me!
How are 3D effects created?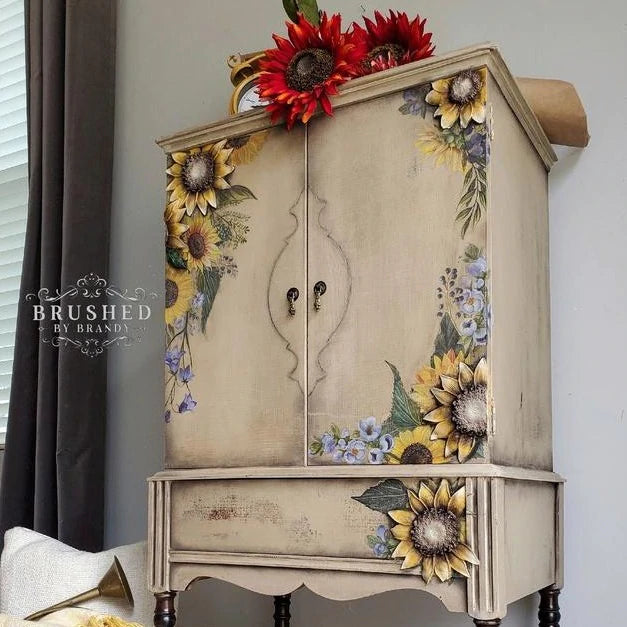 silicone mold
With molds - decor moulds, it's child's play to create ornaments, figures, flowers and more. Either with air-drying clay - pour air dry clay or with casting resin - epoxy resin, stick on and paint.
silicone molds
ornaments
The heat-flexible decorative elements are available in all shapes. Warmed up with a hair dryer, they can be bent, cut and fixed with wood glue. When cold, they have all the properties of wood.
Woodwork Moldings
texture
For a weathered look, stir into powder texture chalk paint, sea spray. Depending on the quantity, a mass is created which, depending on the consistency, is either filled with templates or directly.
Sea Spray texture powder
Let customers speak for us